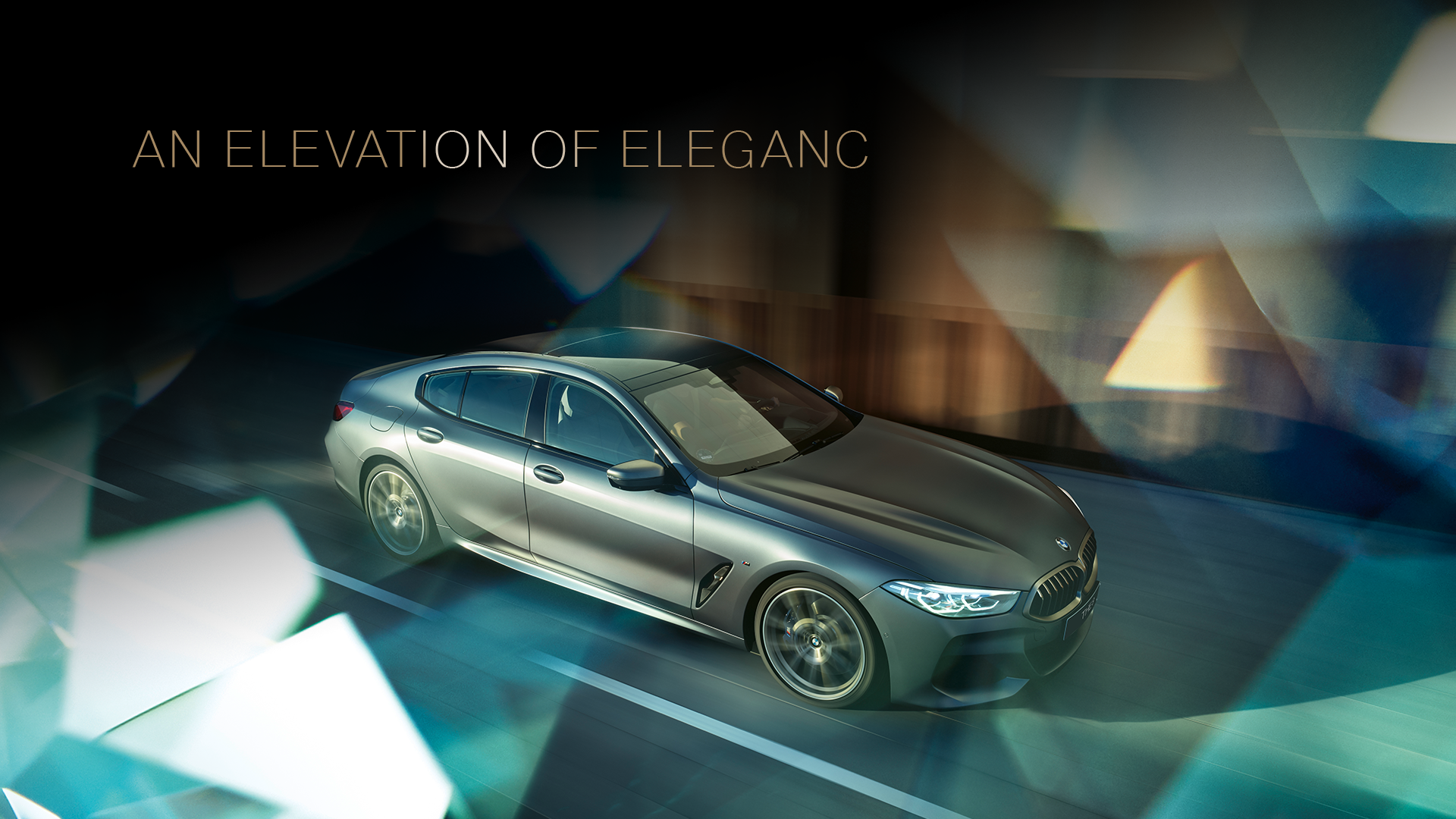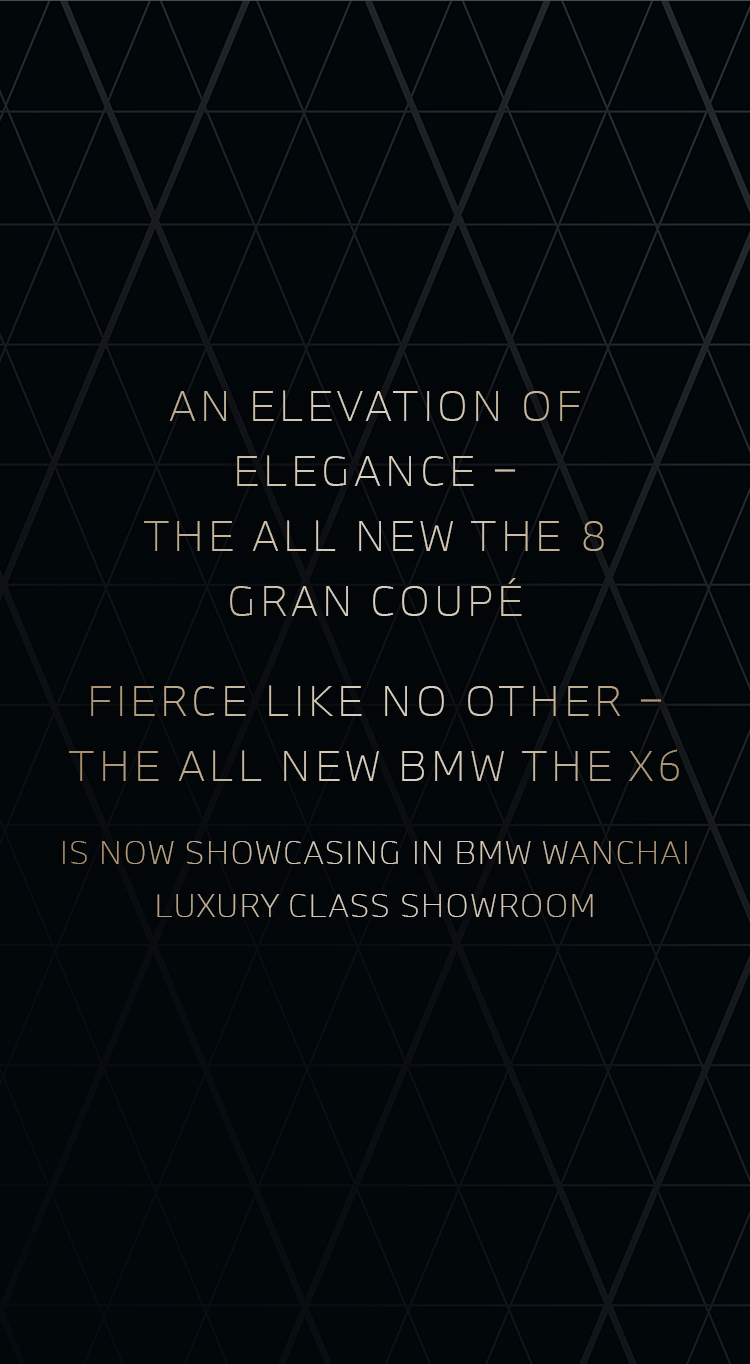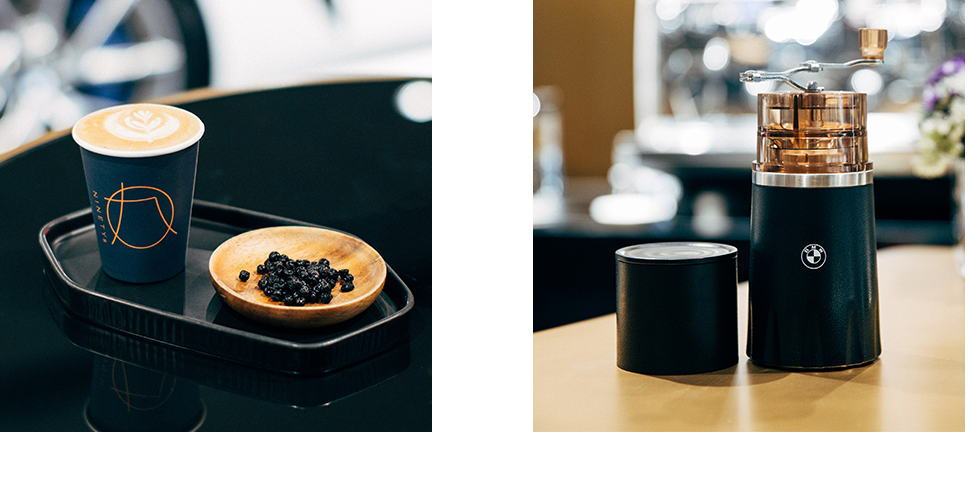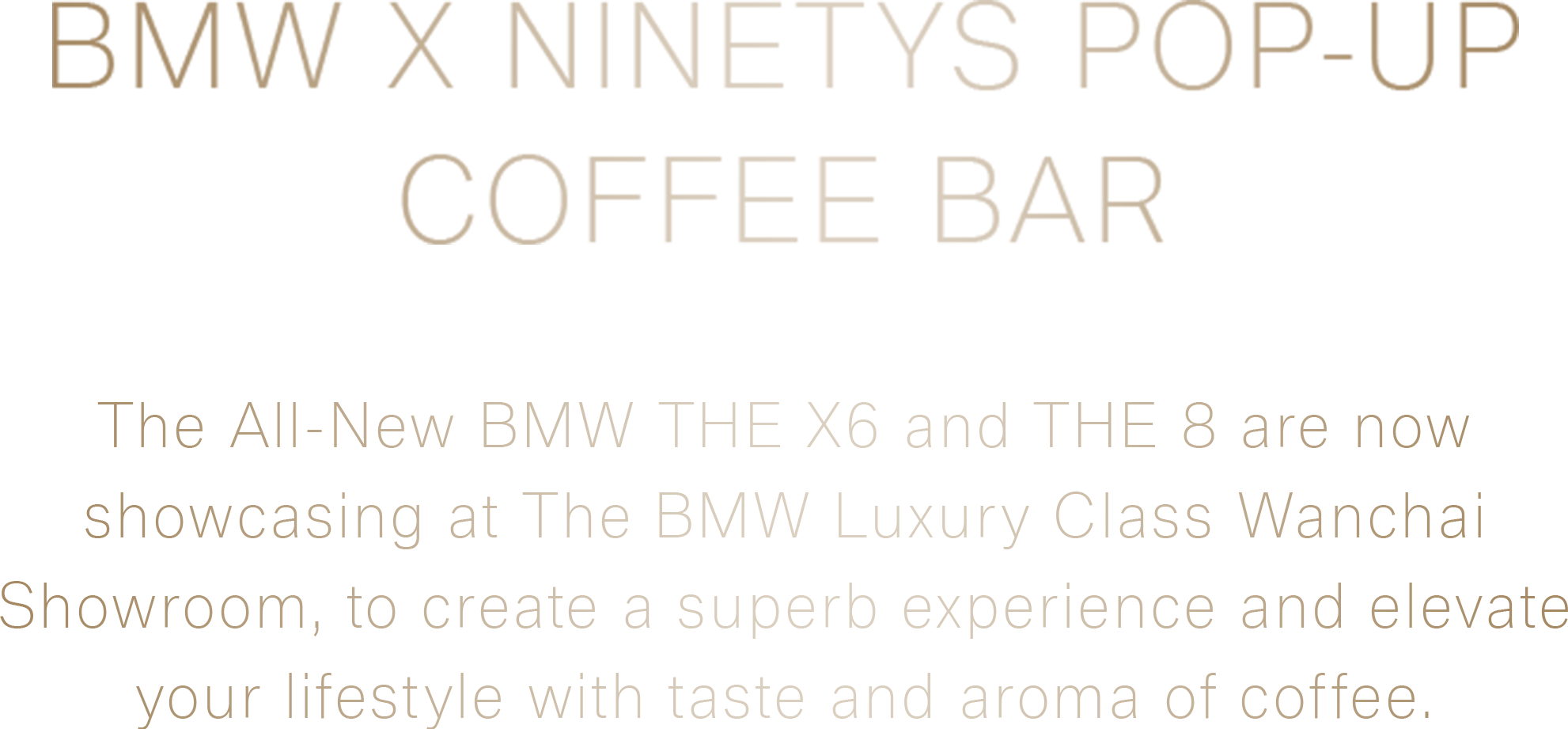 BMW x NINETYs Pop-up Coffee Bar will be held on 26-29 March and 2-5 April. Customers can enjoy special handcraft coffee from NINETYs. From today to 30 April, a special BMW Limited Edition 4-in-1 coffee cup* will be offered to THE X6 or THE 8 Gran Coupé pre-order customers.
*Supply of the gifts is limited and available only while stocks last.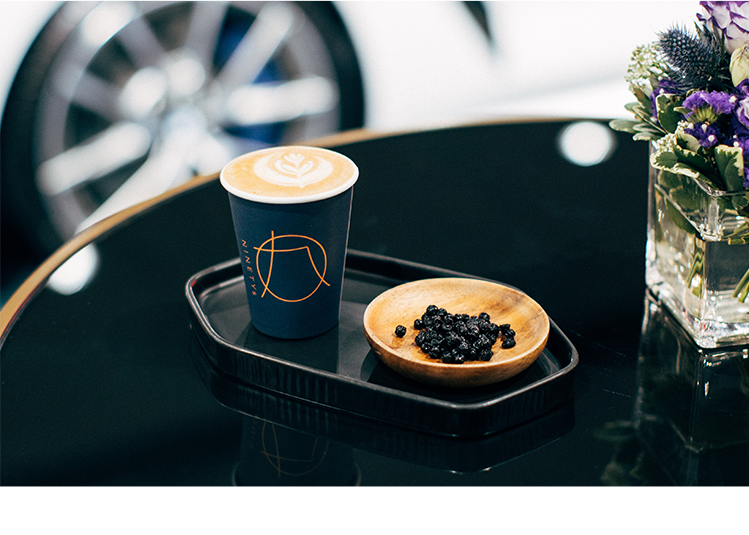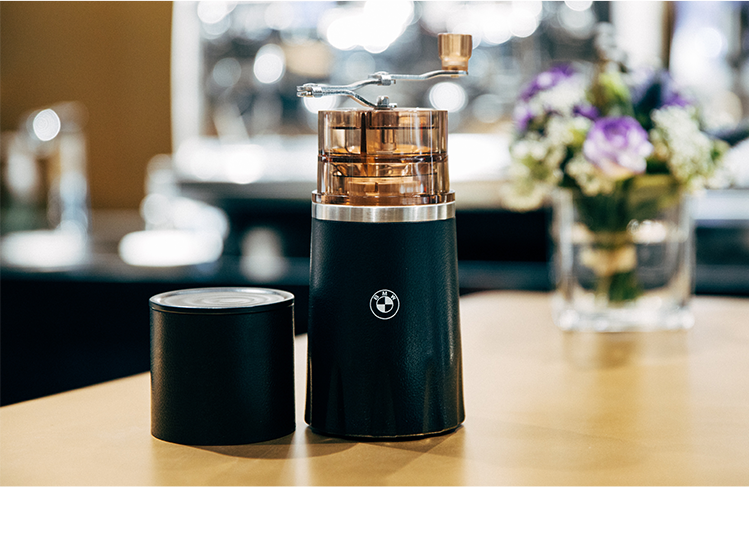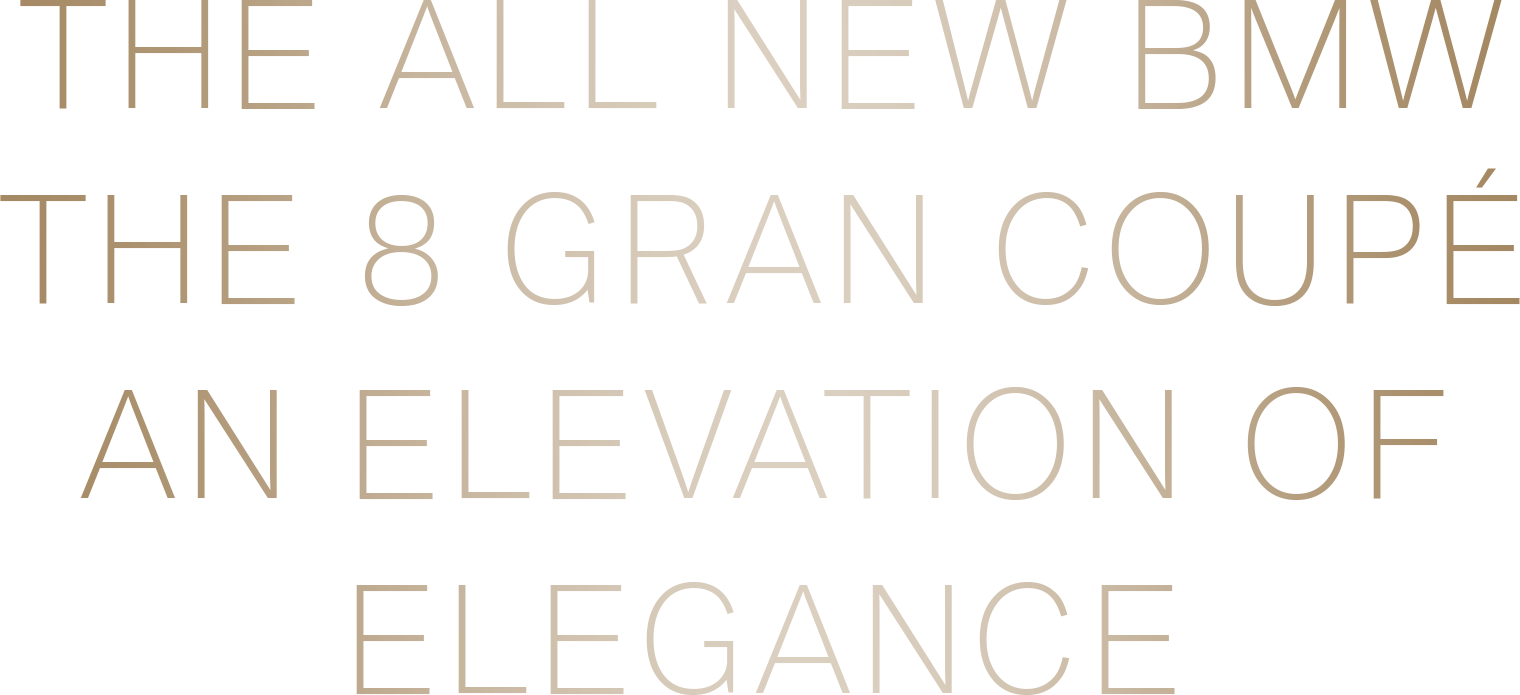 The First-Ever BMW M850i xDrive Gran Coupé embody elegance in every form with perfect symmetry of space and sportiness.Equipped with a 4.4-liter V8 BMW M Performance TwinPower Turbo gasoline engine delivers up to 530hp, 0-100km only 3.9s.
The All New BMW The 8 Gran Coupé is now available for pre-order.


The all-new BMW THE X6 stands out with its extravagant design and impressive performance. From the coupé-like roofline to the chiseled profile, this Sports Activity Coupé sends a message of power and prestige.
The All New BMW The X6 is now available for pre-order.
REGISTER NOW
To Reserve Exclusive Offers.
* is mandatory field
Before submitting the form below, please make sure the contact information you input is accurate, as our exclusive info will be sent to your stated phone number and email address. Phone number must be a valid Hong Kong Mobile Number.